Roles can be assigned when adding a new user or edited later. There are five user roles to choose from.
Editing User Roles
Go to Users tab under the Account drop down in the left navigation.
Click on the hyperlink of the Name you wish to edit.
Click the Edit button to the far right of Profile Information.
Scroll down to the bottom, and change the Role.
Click Save.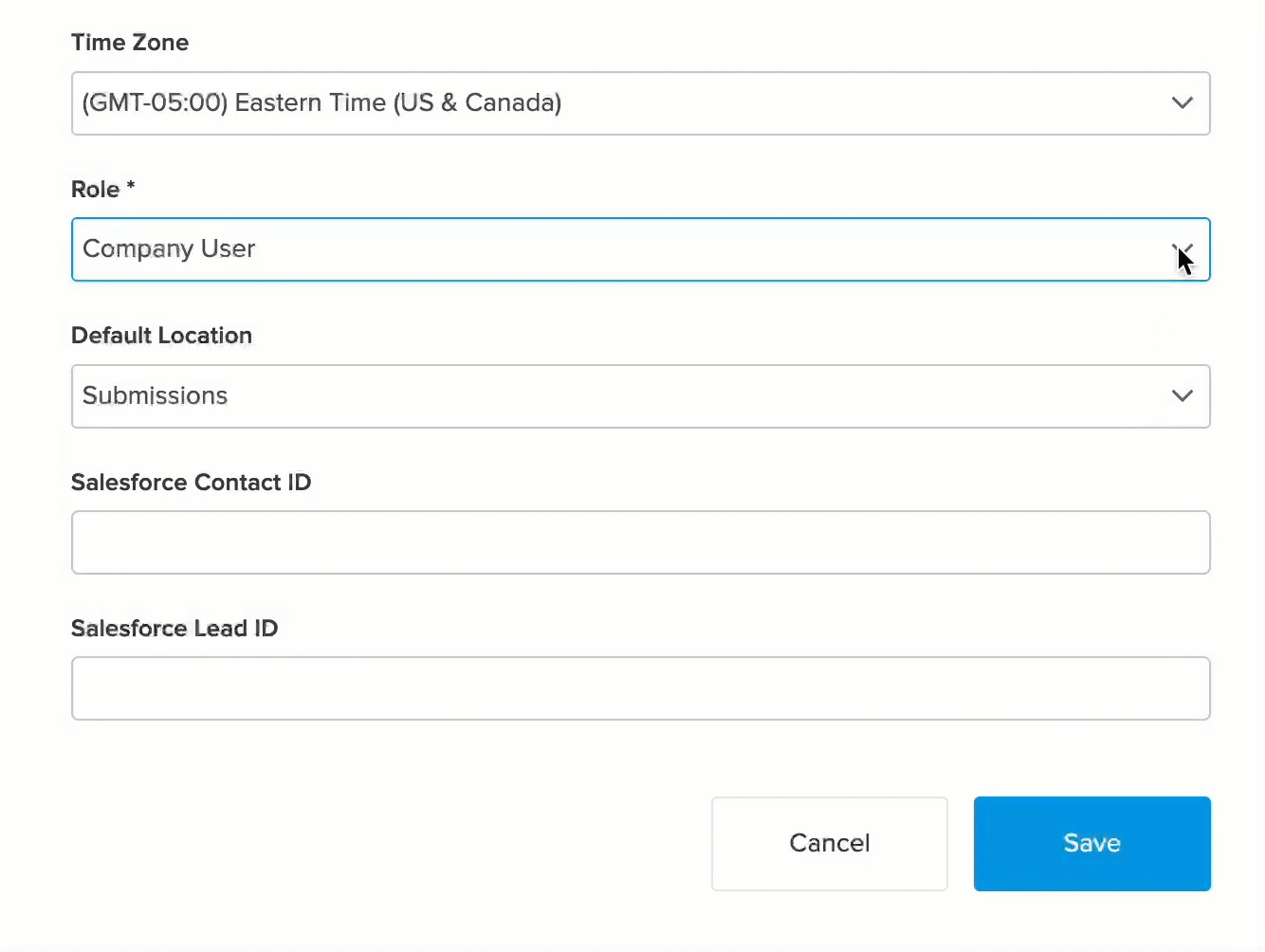 Note: Only Company Admins can add or change users.