Updates to Work Hub Search & Filter are available to GoCanvas customers with Workflow enabled.
Find what you need in less time with faster, more efficient, and thorough search results with Work Hub Search & Filter.
Filter
Work Hub now has the functionality to filter your In Progress and Submitted forms all from one tab in your GoCanvas portal. The button to open the Filters panel is near the top of the page under the In Progress toggle in Work Hub.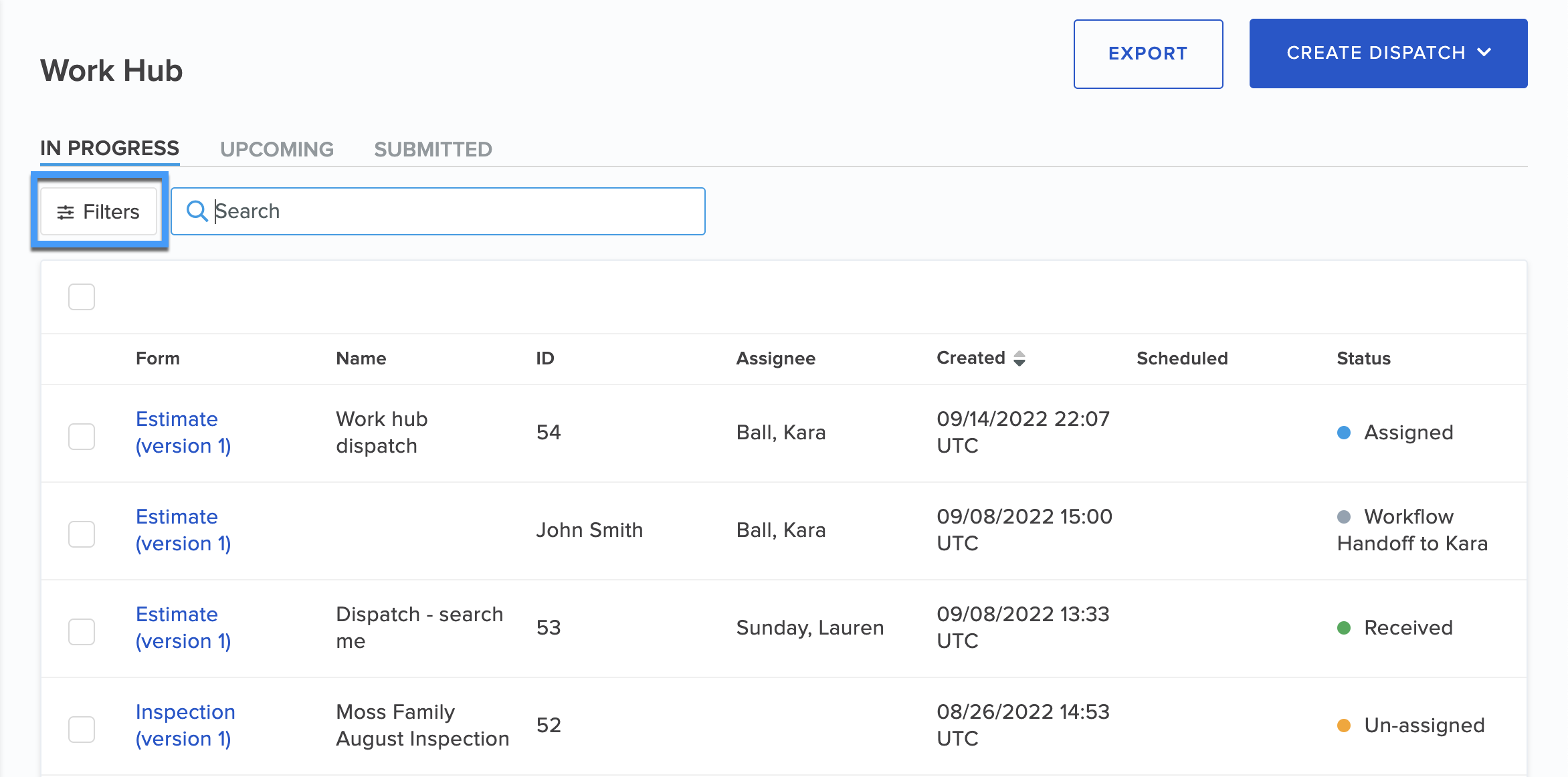 To use Filters, simply click the Filters button and a panel will slide out from the right side of your screen. You can use any combination of these three filtering options, all three, or just one at a time to find what you are looking for.
Narrow results and filter by date range under Dates, the Form name, and the user that is the current Assignee of the submission or the Submitter of the submission, as demonstrated in the screenshots below. Click Show Results to exit the Filters panel and reveal the filtered list in Work Hub.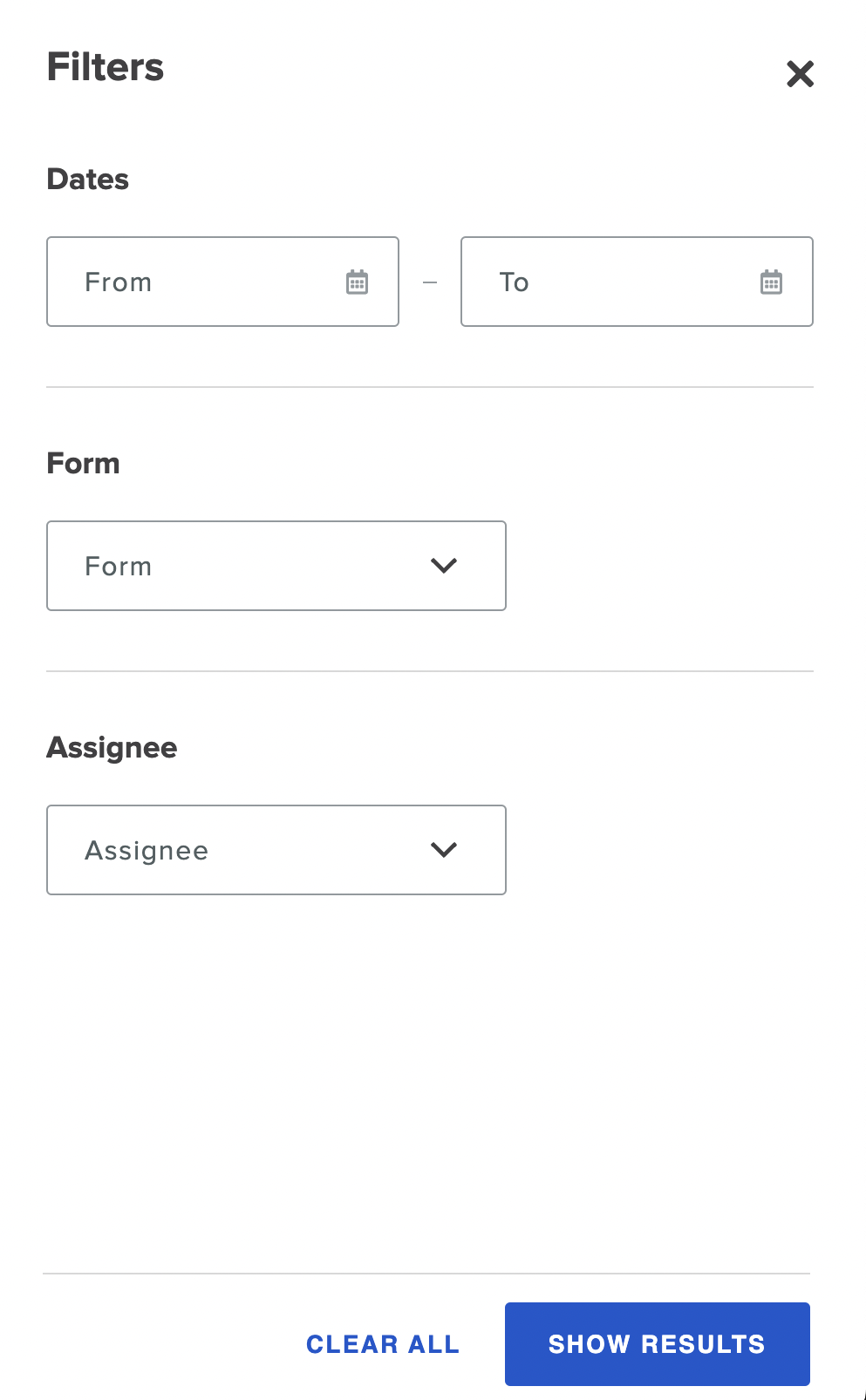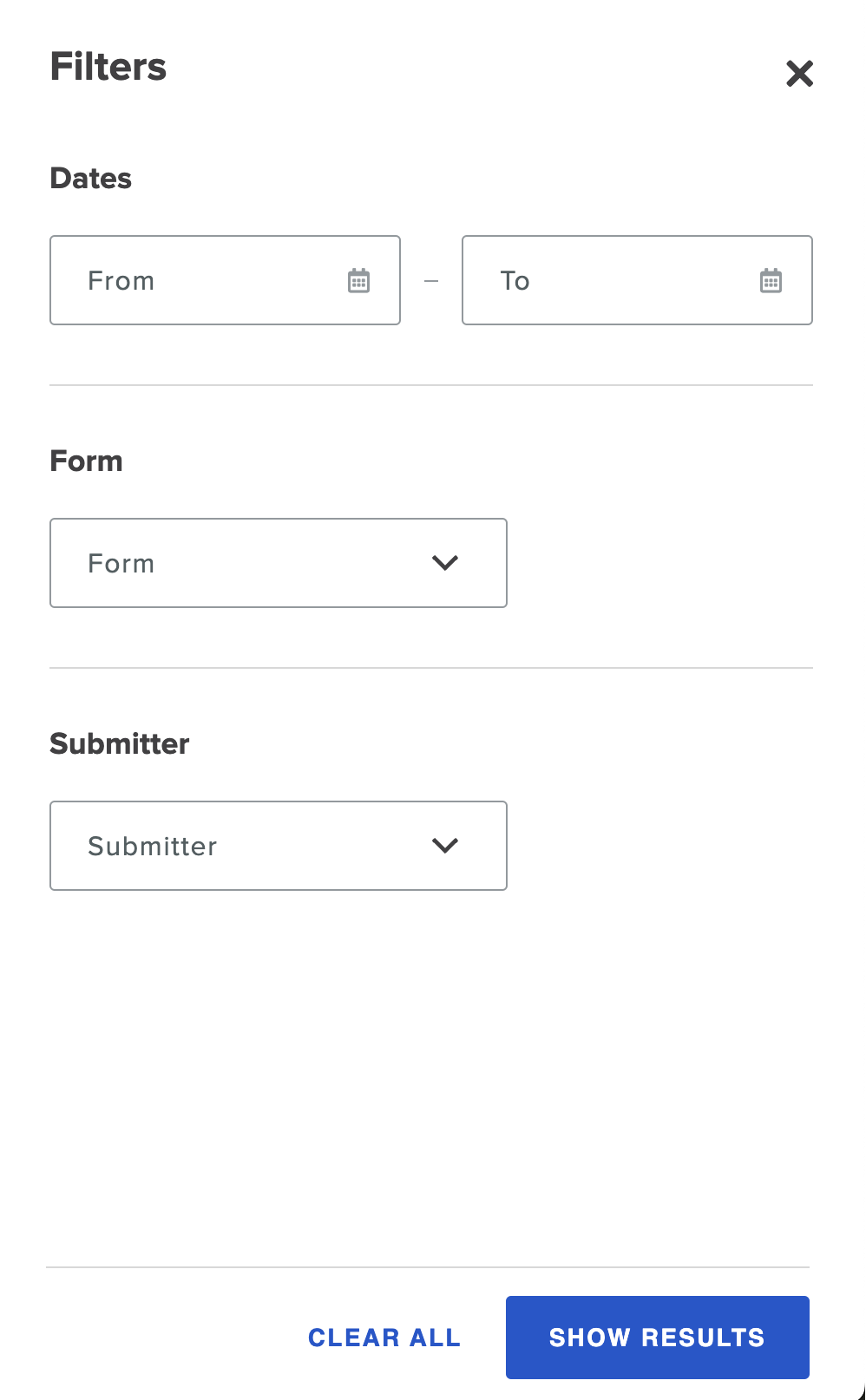 You can clear the Form or Assignee/Submitter filters by selecting the blank option at the top of the drop down menu and all filters, including Dates, can be cleared by deleting the value with your keyboard. You can also click Clear All to clear every filter at once. Remember to click Show Results to clear the search results in Work Hub.
Search
The Search bar is located directly next to the Filters button in Work Hub and allows for even more specific queries to narrow down to exactly what you are looking for quickly.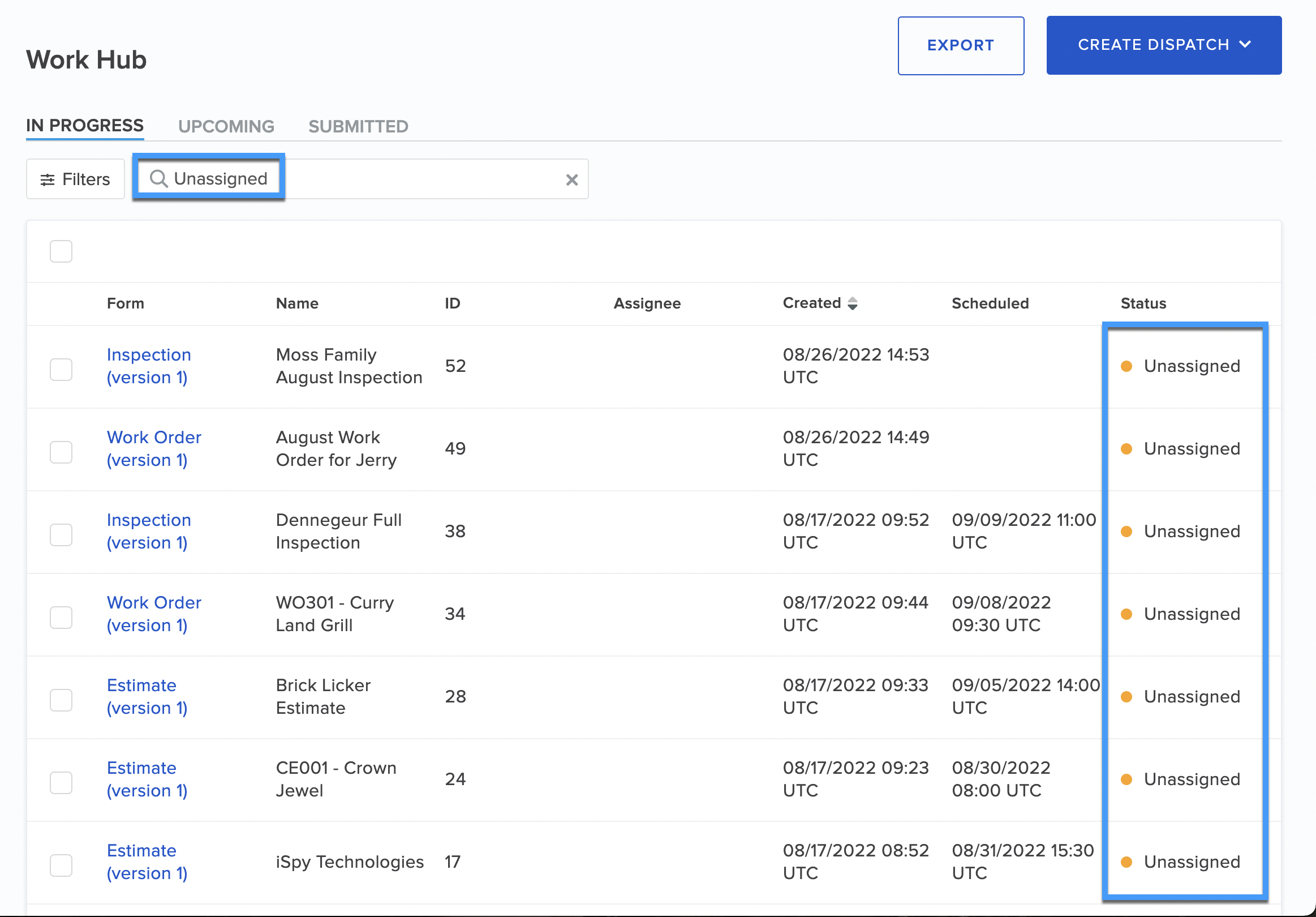 Search using the Form Name, the Name of the Dispatch, the ID, Assignee, the status of the workflow or dispatch or even a value within a completed submission.

To clear a search, simply delete the text value in the search bar and click enter to clear the results from Work Hub.