Businesses today understand the importance of data integrity, both in collecting the data and the tools used to collect the data. Having a record of high-level changes that are made to your forms and who made those changes is incredibly valuable not only for record-keeping, but peace of mind.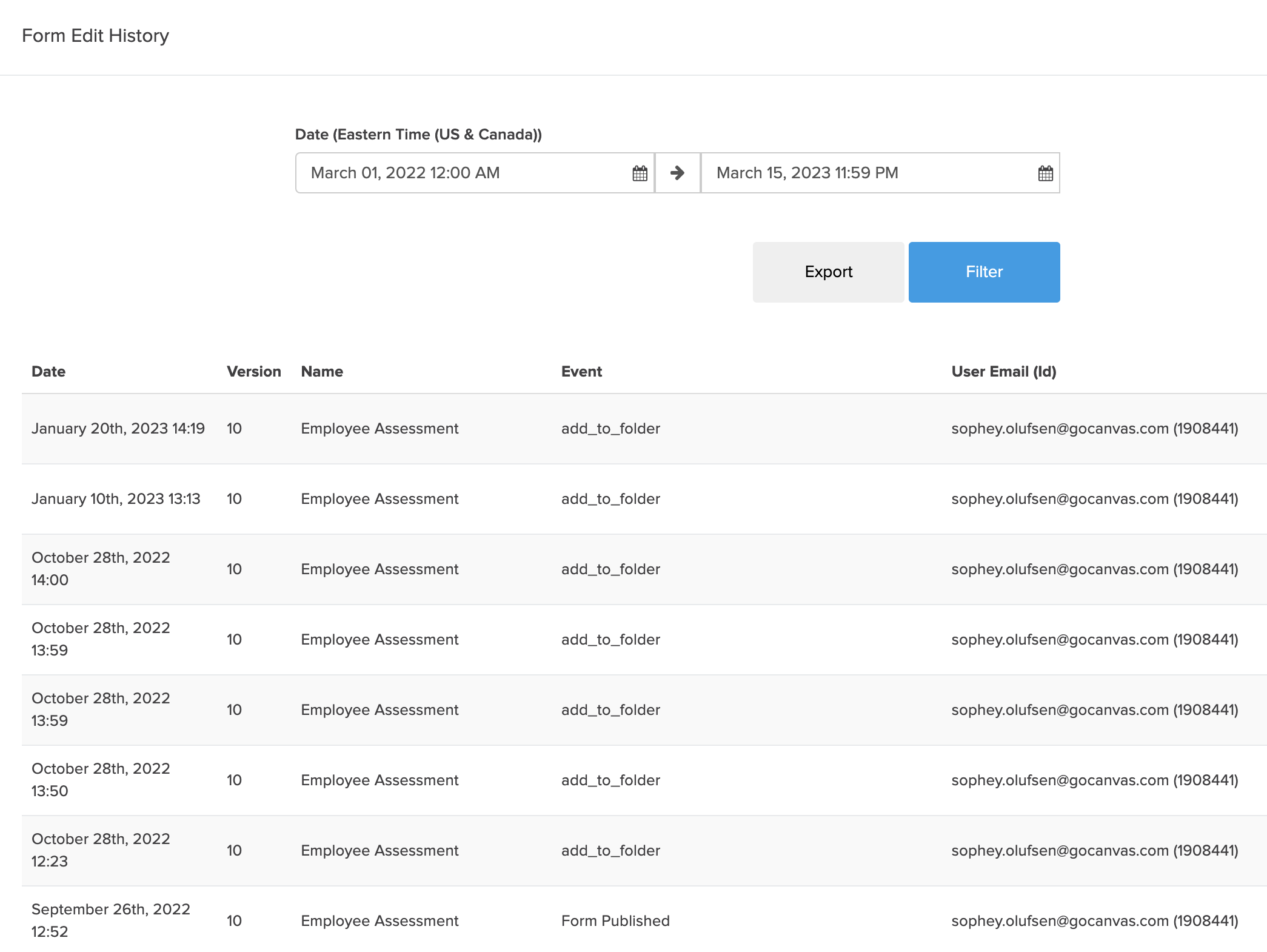 Form Edit History is a feature found within the Form Settings page that allows Admins and Designers to view the high-level changes made to their forms. These events includes:
Archived

Copy

Copy the selected version

Created

Published

Saved

Split form versions

Undo last publish

Unretired

Version Deleted
This feature can be found in the Quick Links section of each Form Settings page. To access Form Edit History, go to Forms > Settings > Quick Links near the top of the page and select Form Edit History.

Additionally, within the Form Edit History page, there is an option to Export the data to a .csv file or Filter the history by a date range to view specific points in time.
This is not a retroactive history. You'll only see the list of events occurring after the official launch date of this feature.