To get started with GoCanvas Integrations, navigate to the Integrations page from the left navigation. The Integrations page is where you will be able to find all of the Projects that contain the Recipes you've created, as well as the Connections to other applications that have been established.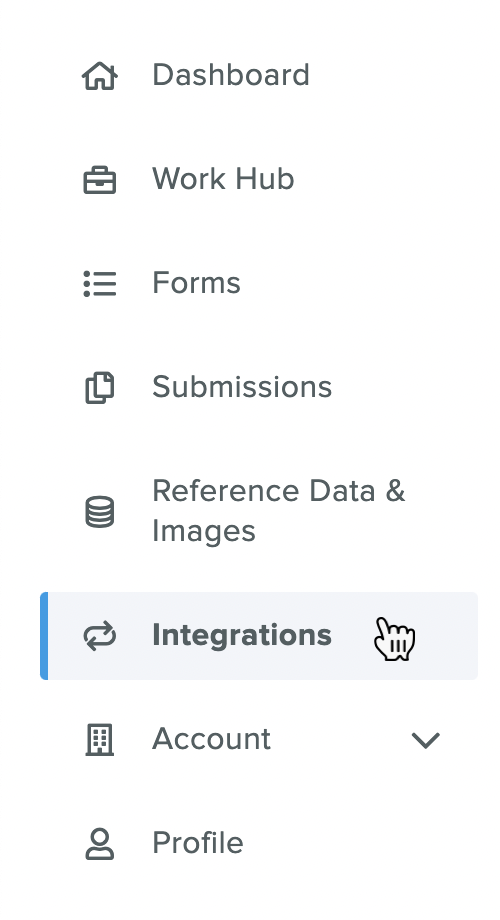 But before we can start building our Recipes and establishing Connections to other software, you must authorize GoCanvas to create integrations with your GoCanvas form data.
Once you have authorized GoCanvas to use your data in integrations, you will see the Projects page. Select Create Project to launch the New project modal.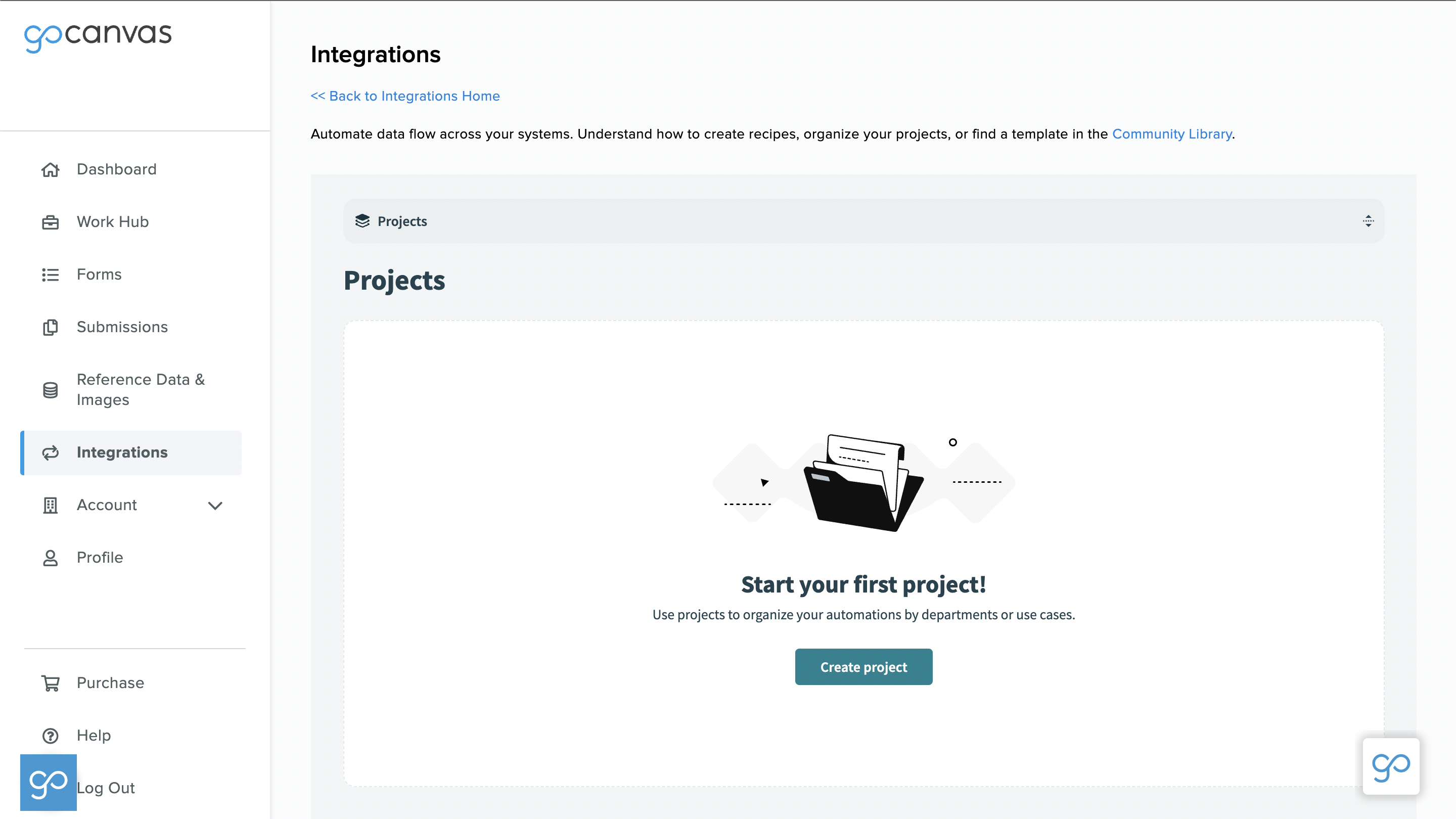 Give your Project a name and optional description so everyone understands the purpose of the Project and what it contains at a glance. Select Create project in the lower right corner of the modal.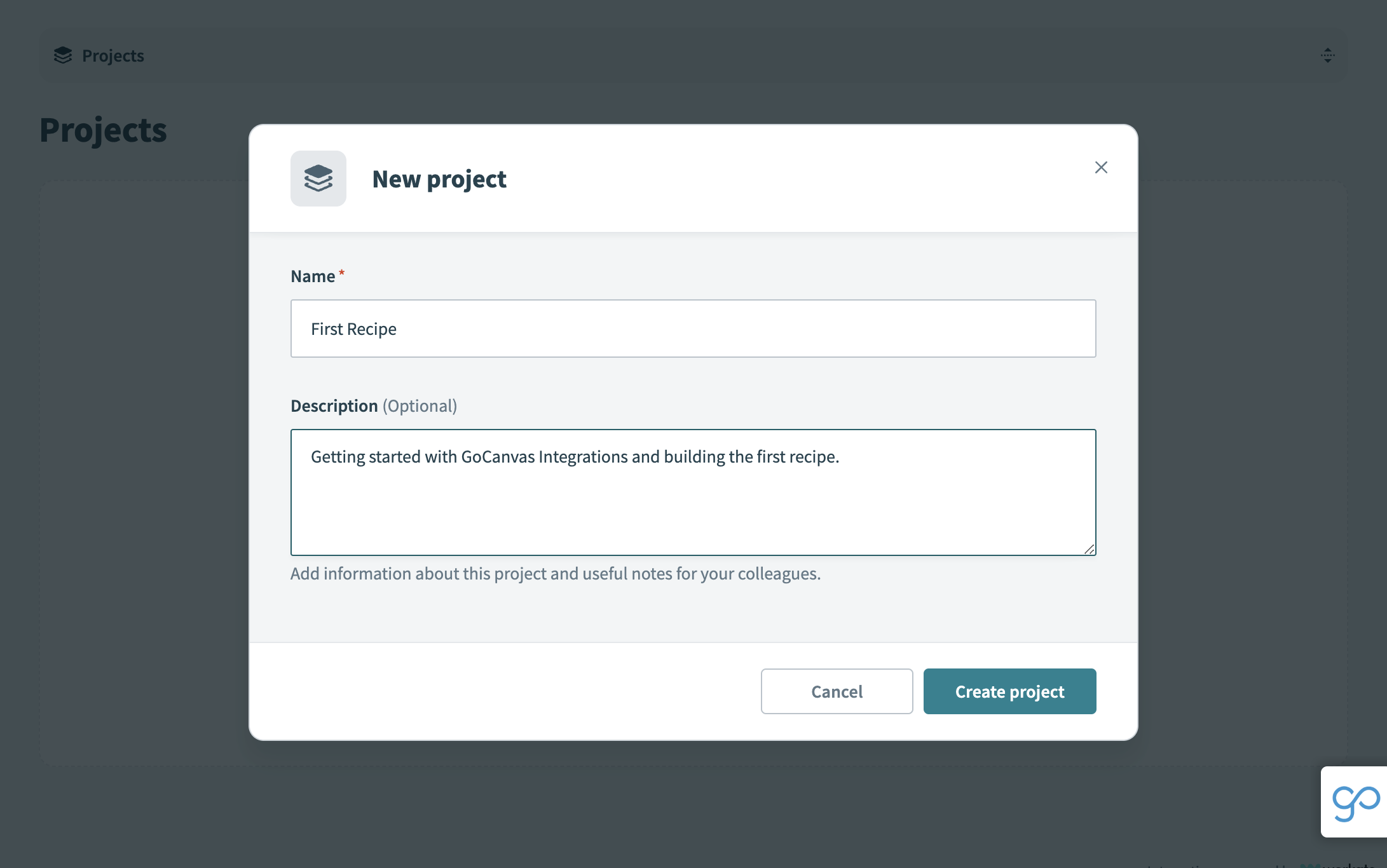 Within your Project, you will now be able to create a Folder, Recipe, or Connection. A quick note about Projects is you will see who has access to a Project under the Settings Tab. If someone who needs to be included in the Project is not on this list, they may need to have their user activated. You can let your Customer Engagement Specialist know who needs Integrations activated for their user.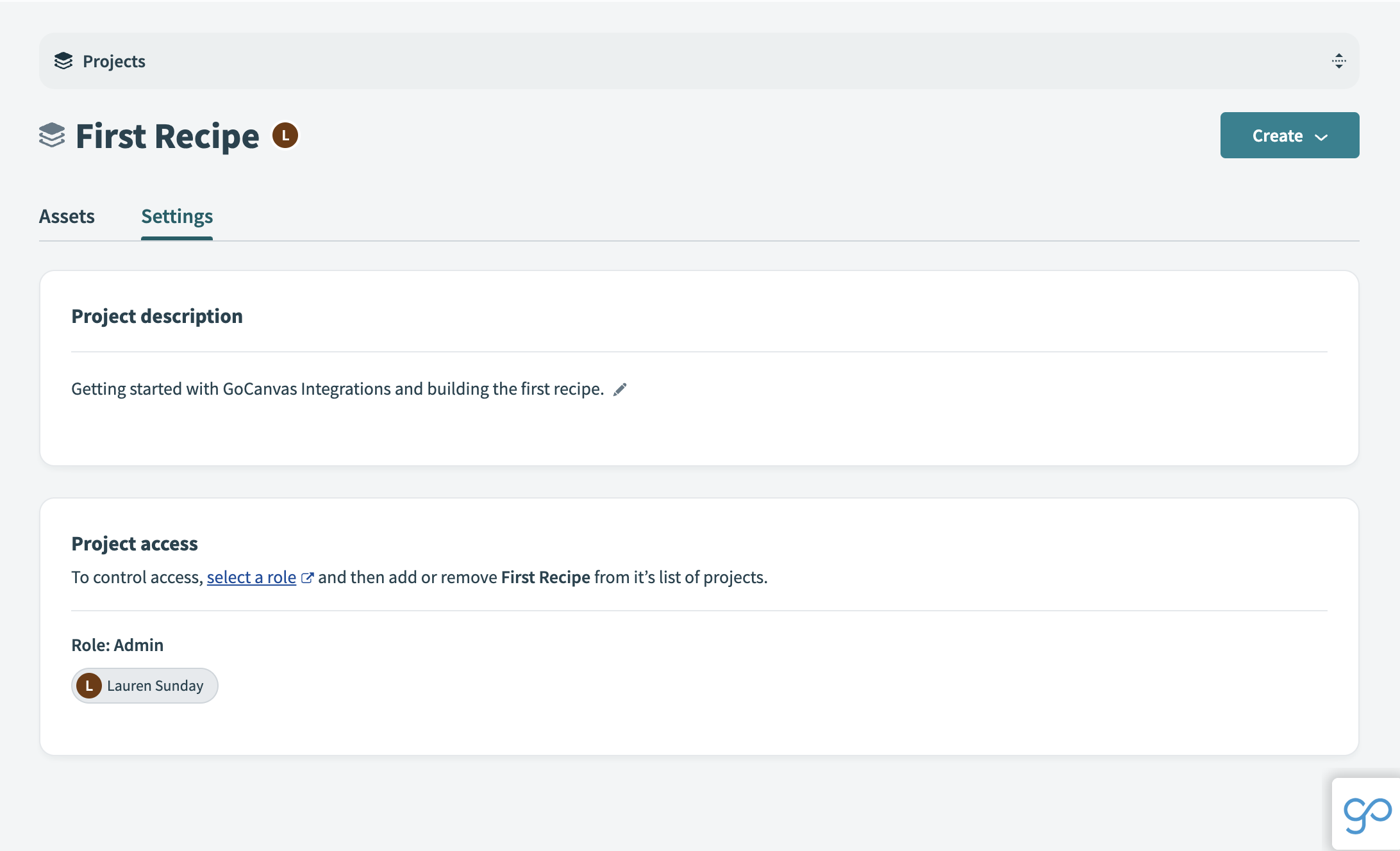 If you select the Create folder button, a modal will pop up where you can name the Folder and choose its Location, which can be a Project or a Folder within another Project.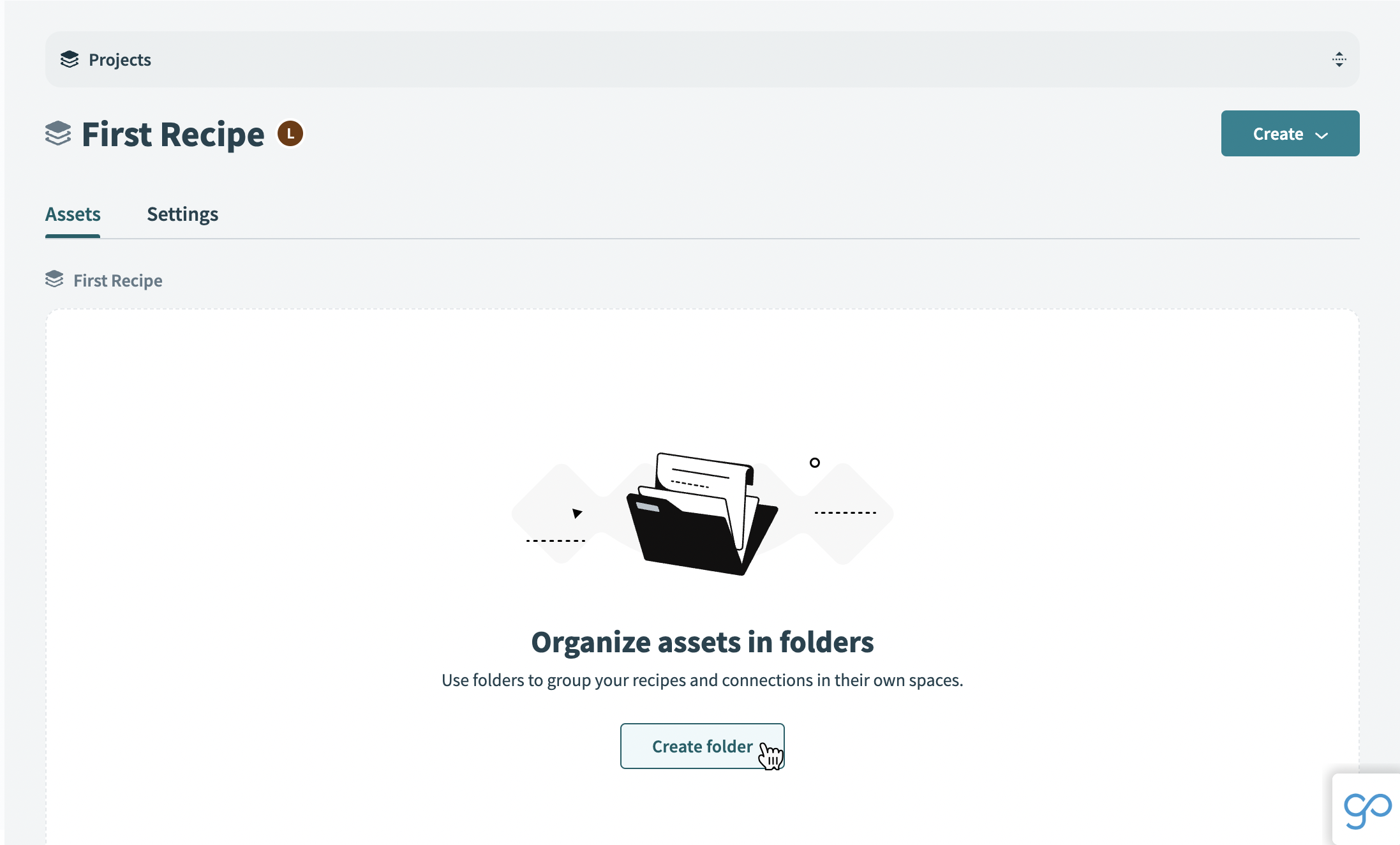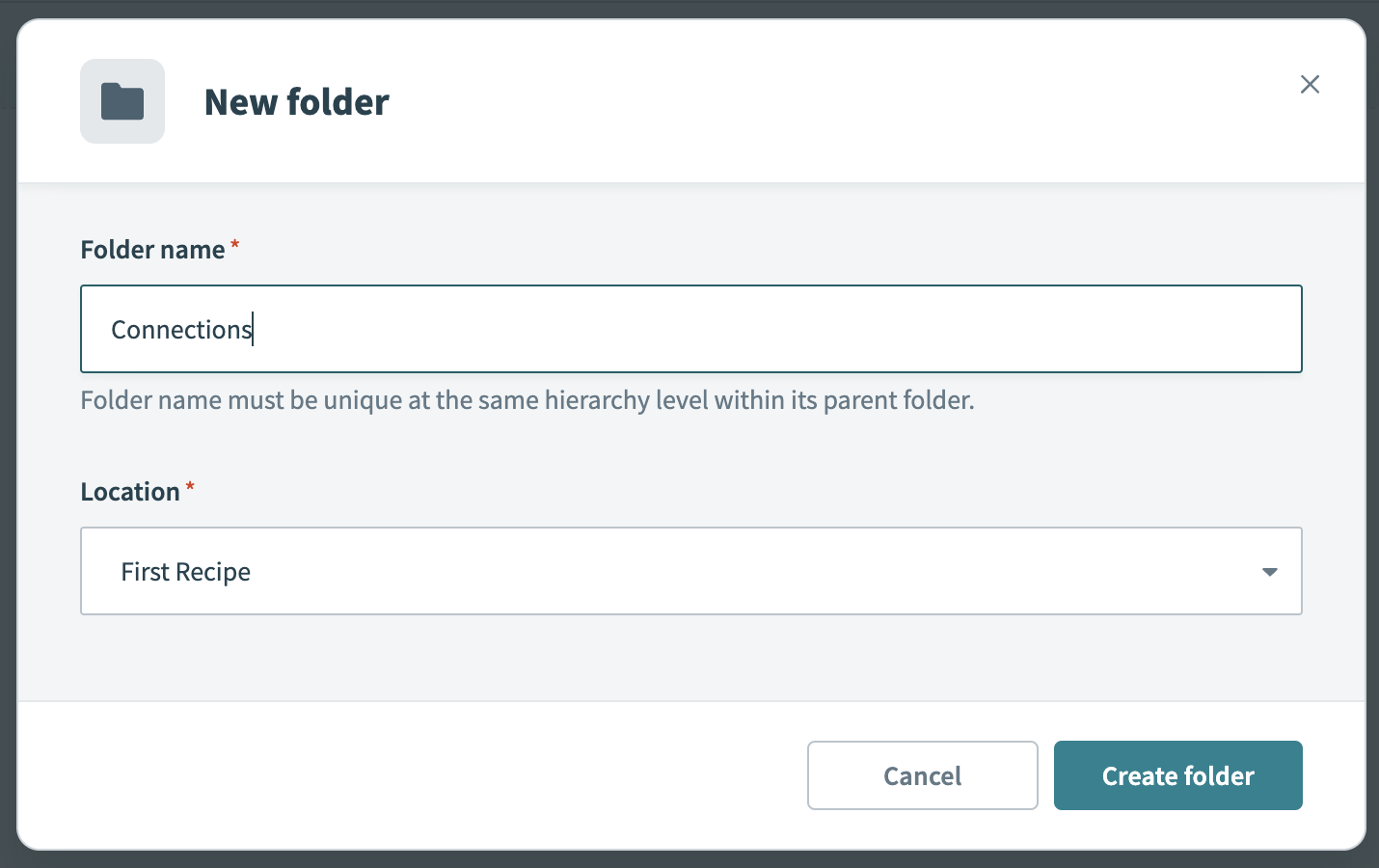 In order to build your first Recipe, you will need to connect with the right GoCanvas account so that data can be pushed to and pulled from the correct account. This will be your first Connection.
Within your Folder, labeled "Connections," expand the Create drop down in the upper right corner and select Connection. In the search bar at the top of the New Connection screen, search for GoCanvas.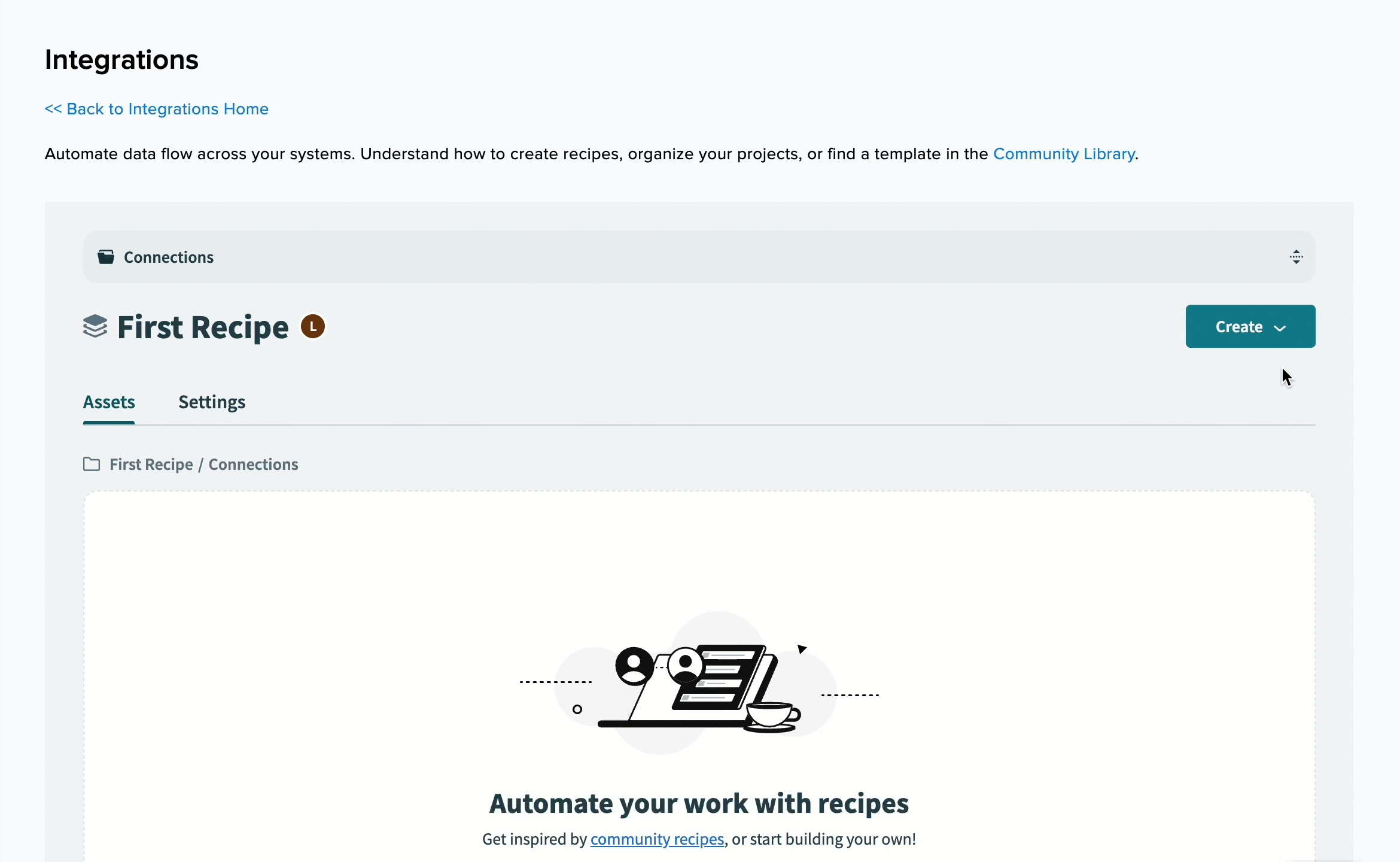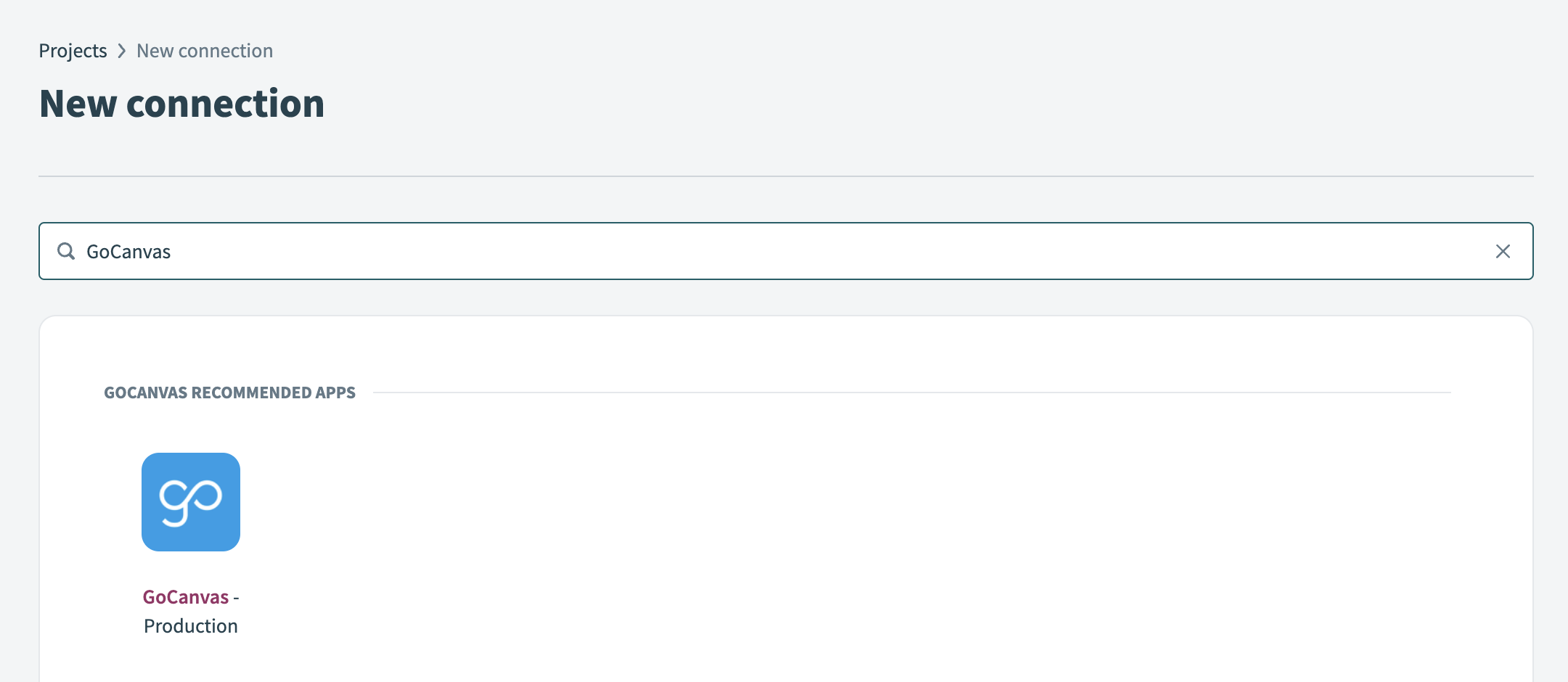 Clearly name the Connection, select the location, and enter the username and password for the account. Leave the space for the Web Site as it is unless you purchased GoCanvas from Telstra in Australia. Select Connect and confirm that a bright green banner appears across the top of the screen that says "Connected."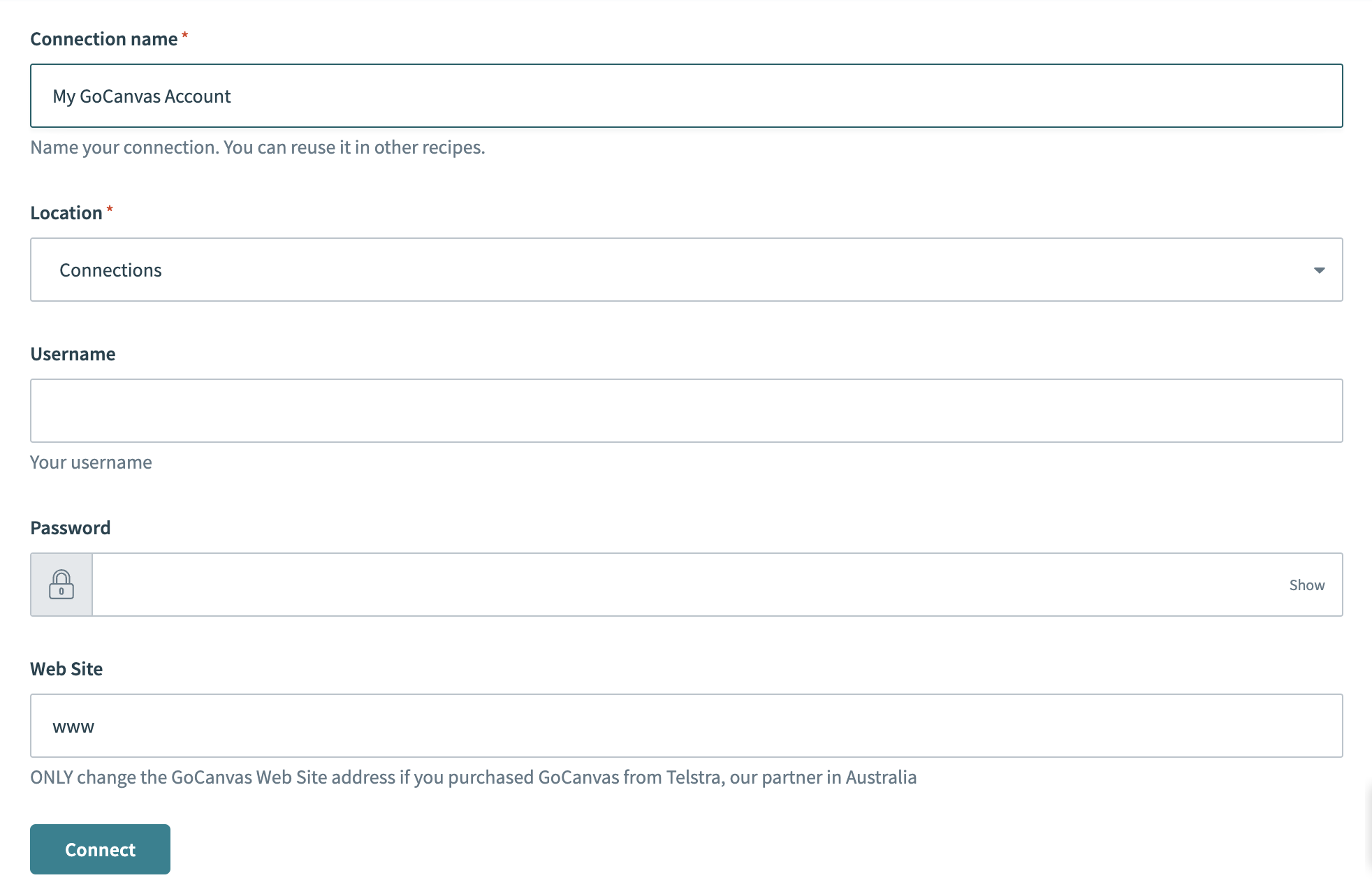 You now have the groundwork laid to build your first recipe! If you are ready for the next step, read on to the next article: Creating your First Recipe. If you want to get some inspiration, visit the article Using a Recipe from the Community Library.
To learn more about GoCanvas Client Engagement Services, please contact your GoCanvas Customer Success Manager, Account Manager, Account Executive, or submit a ticket to support.