Using Place Value In is a quick way to draw attention to important information collected in a submission. Placing Value In the Email Body will add the value collected to the body of the submission email so that the person receiving the email can be notified of the information at a glance, without opening the submission first.
Place Value In: Email Body
1. Launch the Builder BETA or edit an existing form.
2. Add a new field or find an existing field and click the settings gear to open the field settings modal.
3. Toggle to the More tab.
4. Select the check box for Email Body.
5. Save and Publish.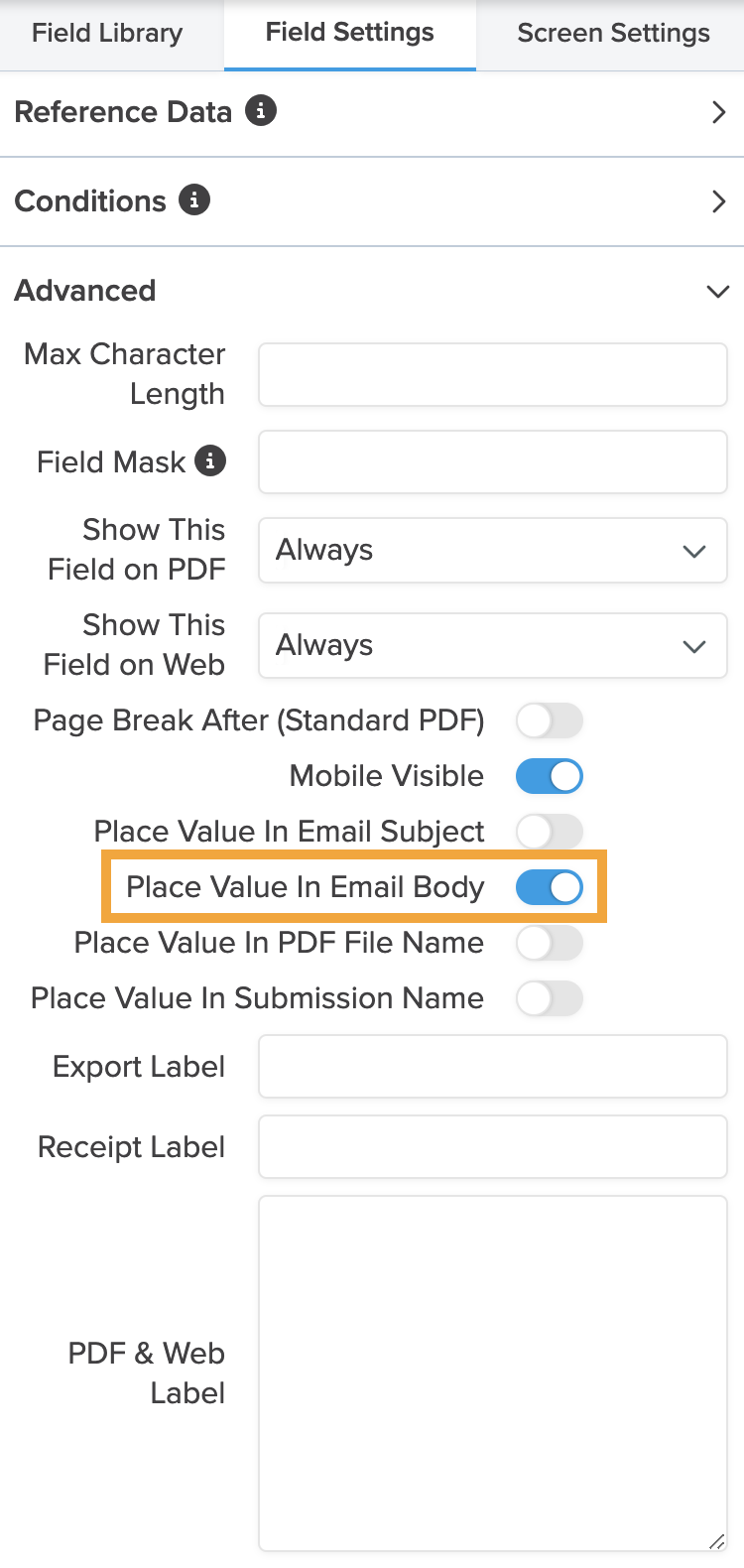 *Note: This functionality is not available for the following field types: checkbox, drawing, GPS, photo, signature, and web link.
This article is specifically about including submission values in an email body. Visit this article to learn about all custom email content options.