In the process of filling out a form, a user may need quick access to a website or online reference. Below are the steps for adding and configuring a Link field.
Add a Link Field
Add a Link field to your form. To do this, follow the steps below:
Launch the Form Builder for a new or existing form.
Click or drag and drop a Link field from the field palette into your form.
Set the Default URL to the site you want the mobile user to be able to launch.
Select the Style, either Button or Link, for how the field will appear in the form.

Edit the Button Label to display text other than the default "Tap here..."

Publish your form to see the field in action.
Advanced Form Builder: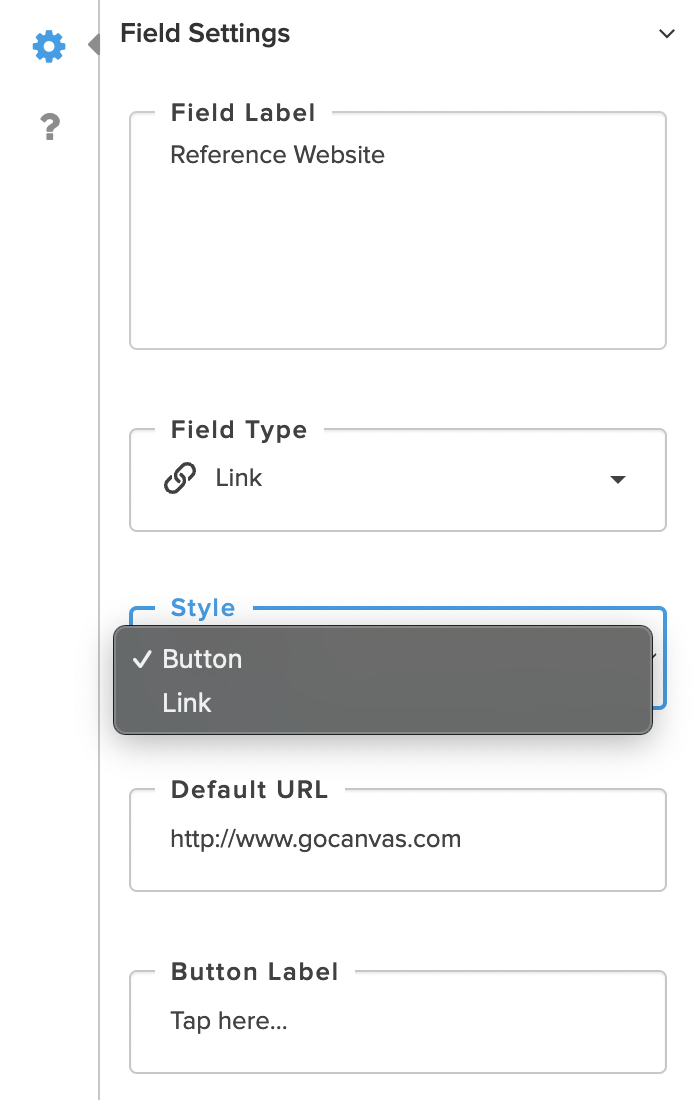 Builder BETA: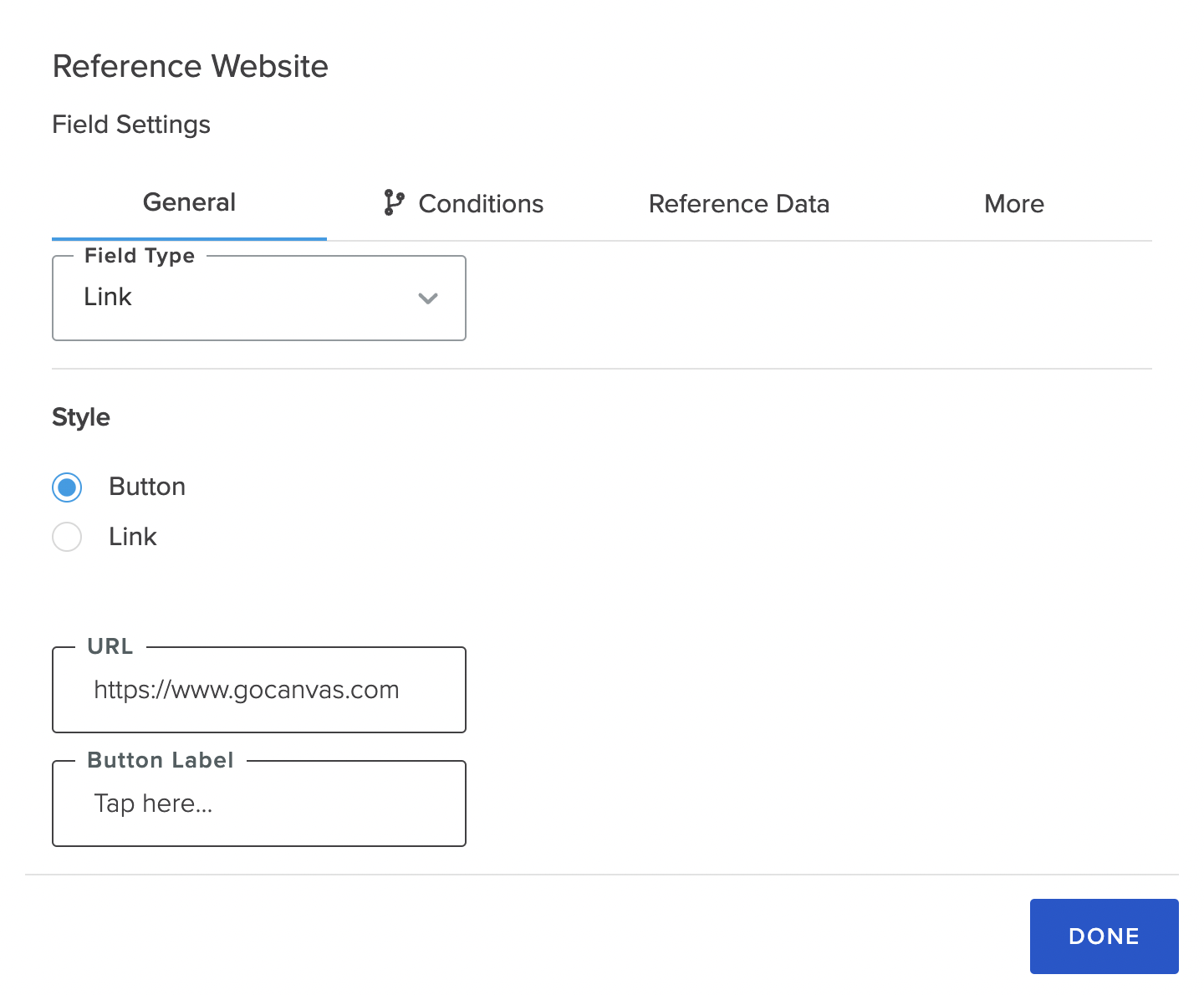 Styles on Mobile
This is what the Button style looks like on mobile:

This is what the Link style looks like on mobile: